Fellowship Events
Two or three times a year, our Lay Reader Paul Olejnik - along with a team of parishioners - unleashes his creativity to bring you an array of exciting and engaging activities suitable for all ages. From leisurely walks to captivating craft sessions, brain-teasing quizzes to reflective moments, and of course, an abundance of delicious food, these events are always a hit with the community.
Imagine learning about the ancient art of natural dyeing, creating stunning religious icons on canvas, or even getting your hands dirty while making your own bread and bricks outdoors (although be warned, the two did look remarkably similar!). And let's not forget exploring the natural beauty of "God's Acre" - our very own churchyard at St Mary's - where you'll encounter an abundance of fascinating wildlife.
So don't miss out on the next event!
Join us for an unforgettable experience filled with creativity, learning, and fun.
Fellowship, Faith, Fun is our motto. Read on to find out more ...
Next event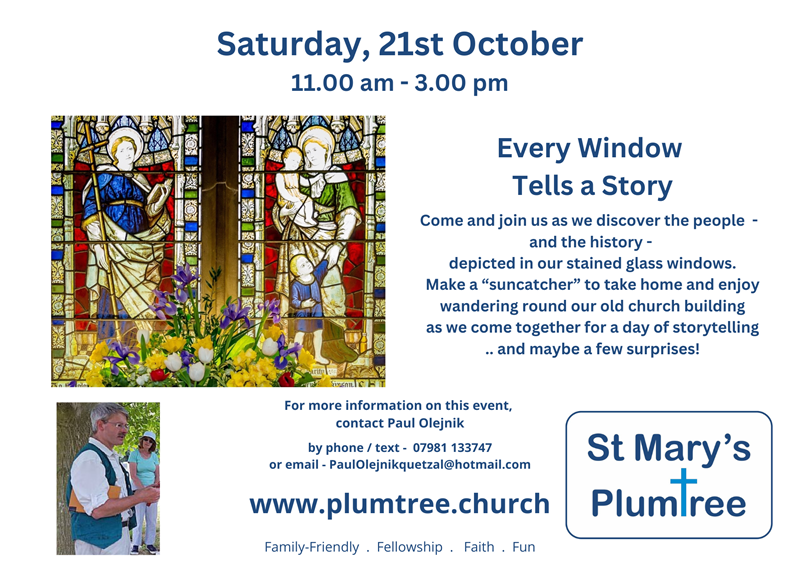 ---
Previous events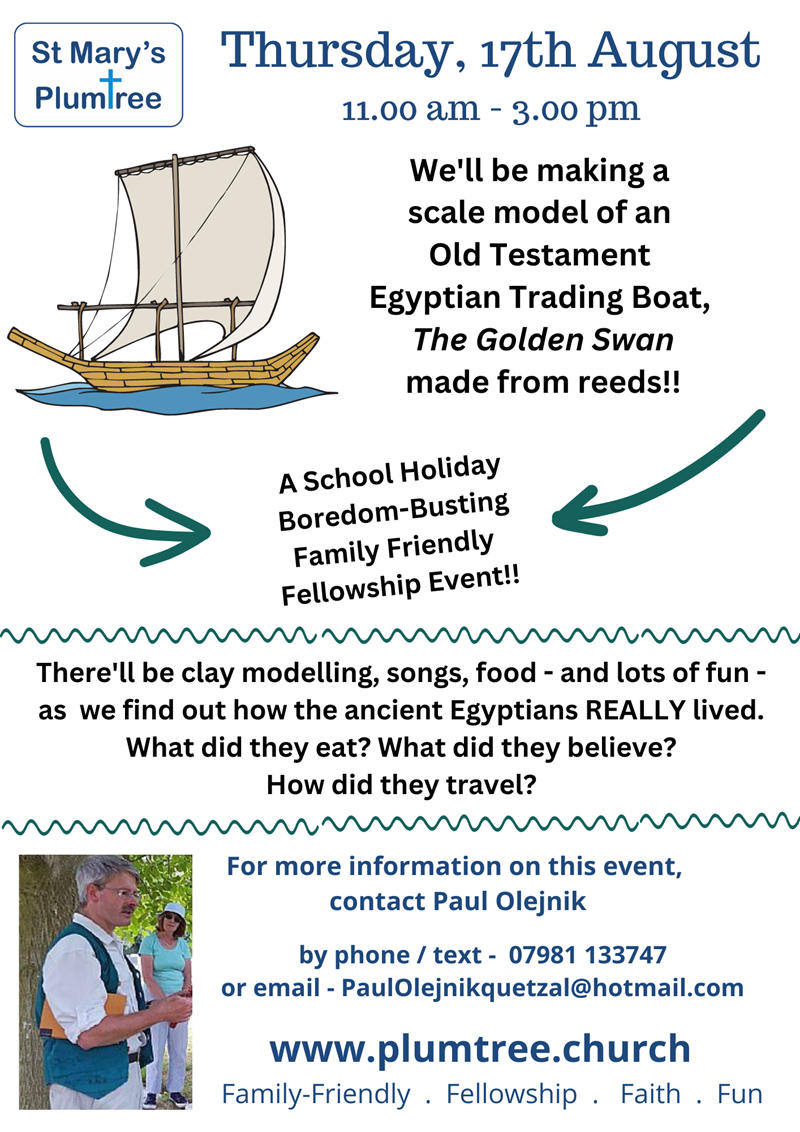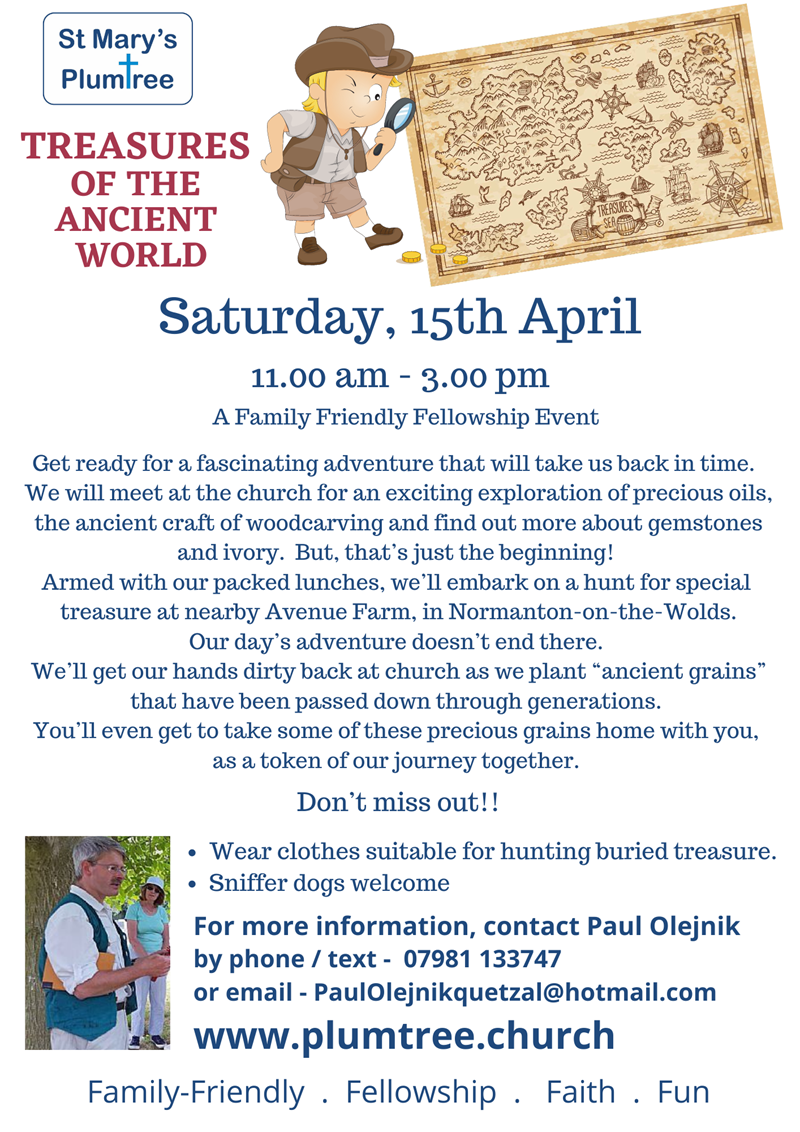 "Faces" - Icons and Stained Glass - Sat, 26 November, 11am – 3pm
A lovely event - for all ages - of creativity and craft with an interlude to investigate the stained glass windows,
a tasty light lunch and ending with a short service of reflection.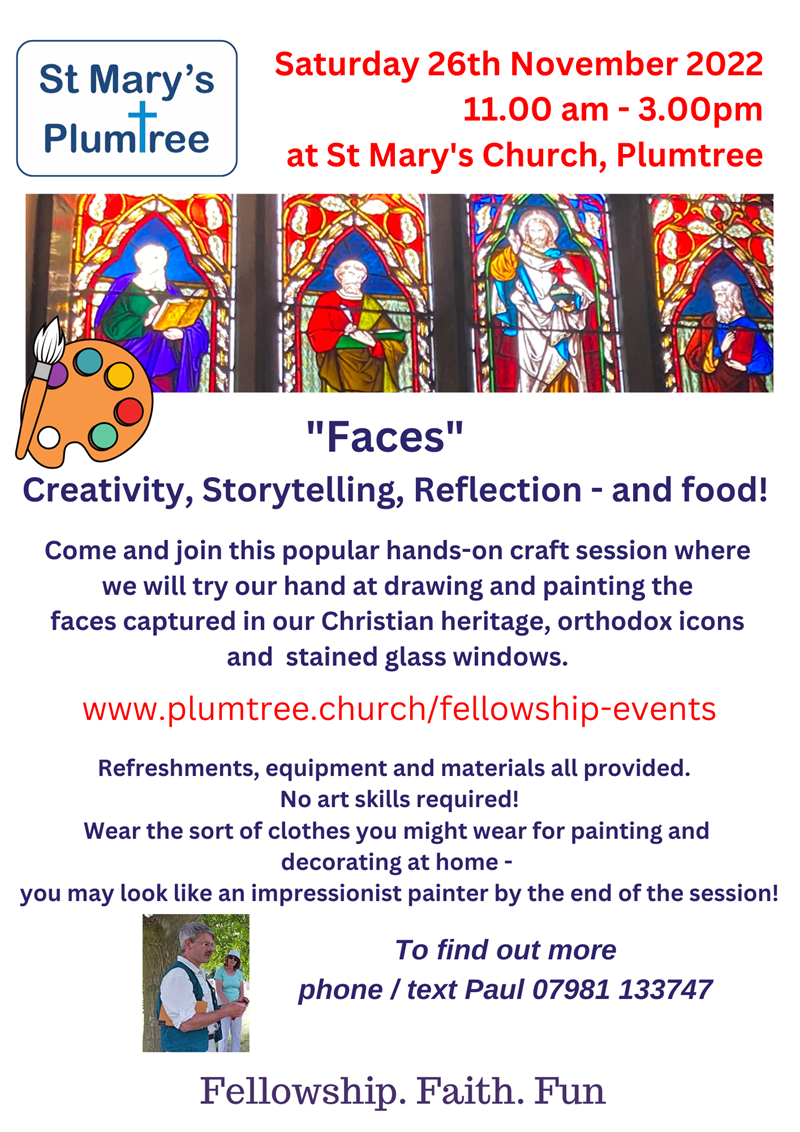 Picnic in the Jungle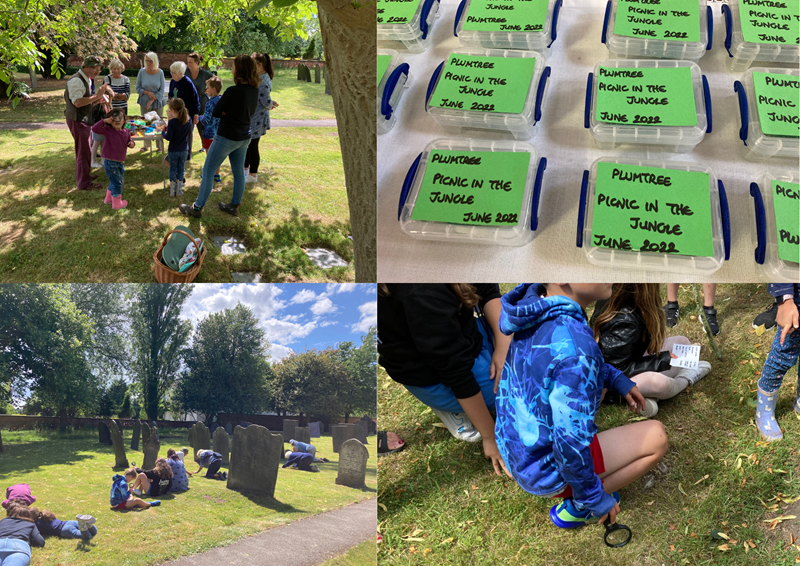 As a Church, we feel called to pray for our stewardship of the environment, and of our planet. So, our natural environment was the focus of our last fellowship event, held in the grounds of St Mary's. We had a close-up look at our flourishing wildflower patches and explored the small scale wildlife and other plants (insects, mosses and lichens) that form their own mini-jungle in Plumtree. We also "excavated" part of the churchyard's boundary wall.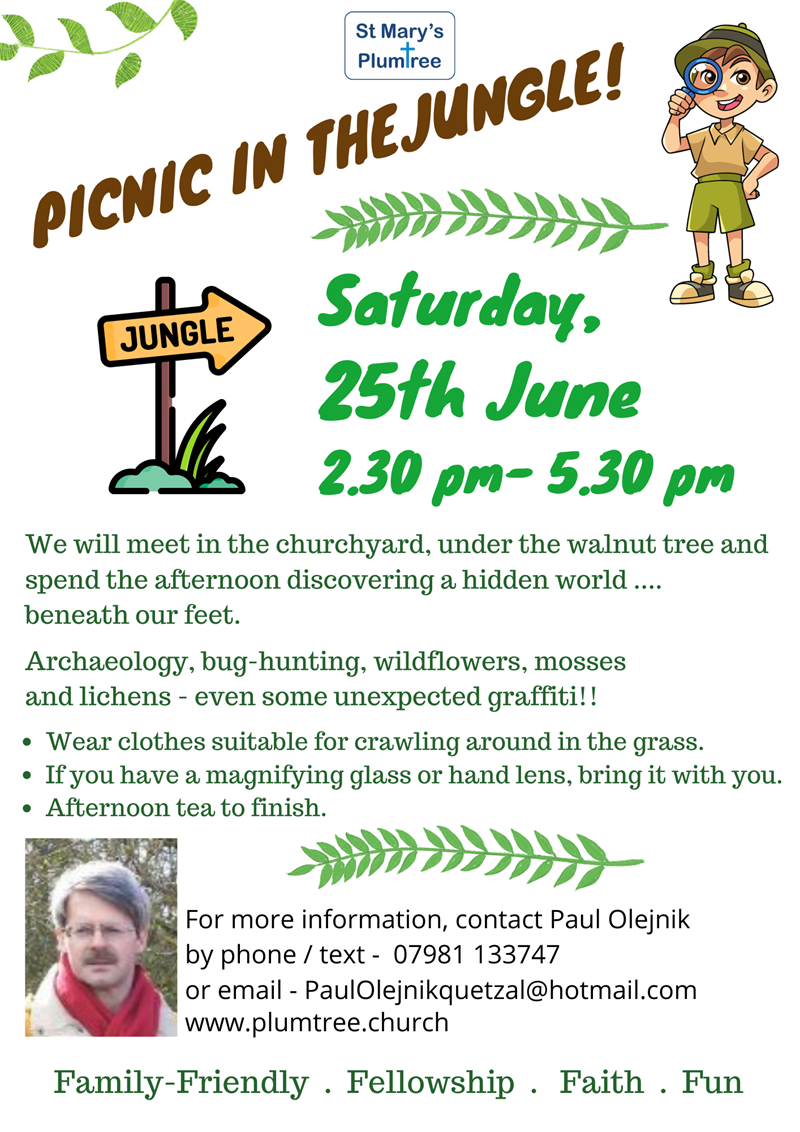 ---
Click on a heading below to find out about
some of our other past events