Fellowship Events
Two or three times a year, our Reader Paul Olejnik - with the help of other parishioners - organises imaginative, interesting and fun activities that are suitable for all ages. Sometimes these sessions involve a walk, a craft activity or two, a quiz and some reflective time and almost always there is plenty of delicious food!! We have learnt about natural dyes that would have been used in Biblical times, painted religious icons on canvas, made our own bread .. and bricks .. outdoors (both looked quite similar
) and explored the natural wildlife in "God's Acre" - our very own churchyard at St Mary's.
Fellowship, Faith, Fun is our motto. Read on to find out more.
---
Next event - Save the Date!
"Faces" - Icons and Stained Glass - Sat, 26 November, 11am – 3pm
A lovely event - for all ages - of creativity and craft with an interlude to investigate the stained glass windows,
a tasty light lunch and ending with a short service of reflection.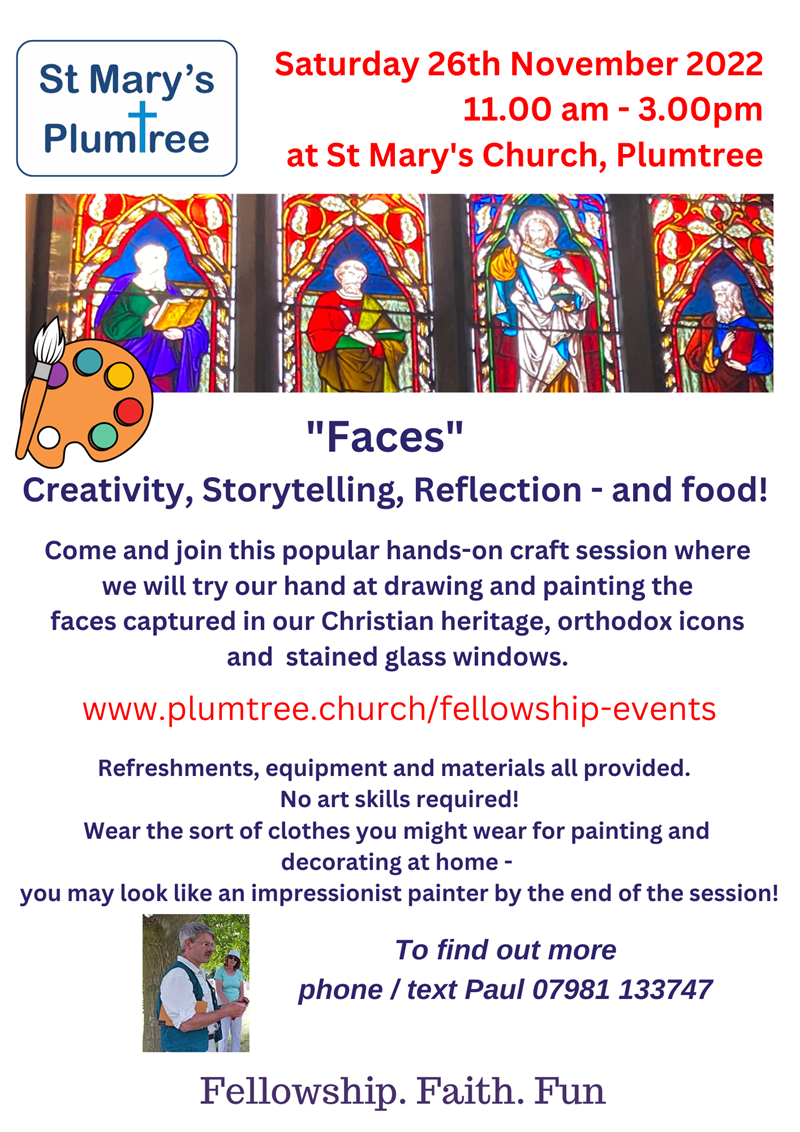 "Faces" is a repeat performance of the very popular pre-Covid icon making workshop -
click on the blue link below to read what we got up to at that event:
St Mary's Icon workshop February 2020
---
Previous events
Picnic in the Jungle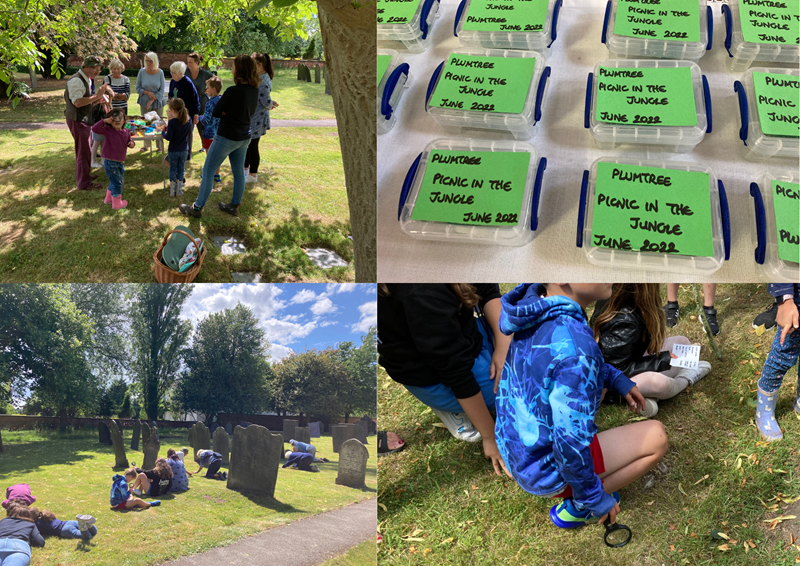 As a Church, we feel called to pray for our stewardship of the environment, and of our planet. So, our natural environment was the focus of our last fellowship event, held in the grounds of St Mary's. We had a close-up look at our flourishing wildflower patches and explored the small scale wildlife and other plants (insects, mosses and lichens) that form their own mini-jungle in Plumtree. We also "excavated" part of the churchyard's boundary wall.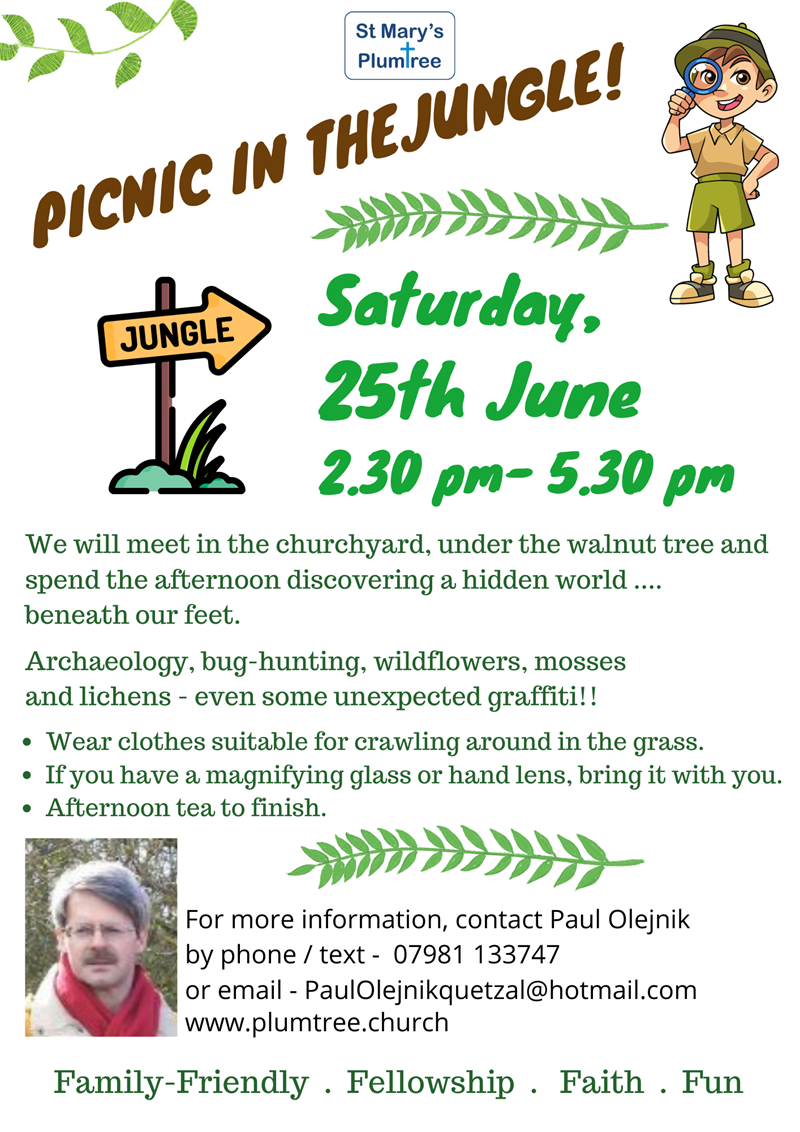 ---
Click on a heading below to find out about
some of our other past events