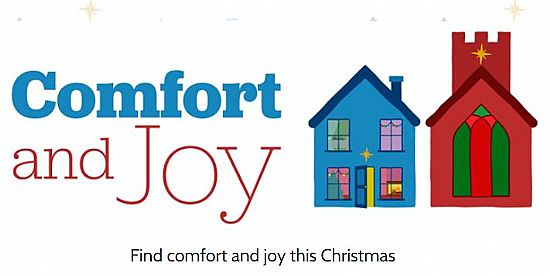 Happy Christmas!
"Come and behold Him, born the King of Angels"
However you celebrate the birth of Christ today, we hope you find comfort and joy this Christmas.
Here is this morning's online service from St Mary's.
If you've been dreaming of a white Christmas, by the way, this is especially for you!
Welcome to St Mary's Plumtree Crib Service for Christmas Eve

Advent and Christmas 2020
After a uniquely difficult year, when so much looks and feels different, the Church of England's Advent and Christmas theme, Comfort and Joy, offers God's consoling love in the present and enables us to reconnect with the rich and joyous traditions of the past.
To find out about Advent and Christmas services at St Mary's this year, scroll down to the bottom of the page.
There's no doubt that Advent and Christmas 2020 will feel different this year, but it is our heartfelt aim to bring Comfort and Joy and to let you know you have not been forgotten, by Jesus, our Lord, who came to share in our humanity and all our human experiences.
Advent is the beginning of a new liturgical year in the Church's calendar. A new beginning for us all where we can, perhaps, make a new start, turn a new page, consider at this torrid time to reflect on those things in our lives which are truly important but which we may have neglected. The very things that bring us closer to God as we prepare to celebrate the anniversary of His birth into our world – to love one another as He loves us; to treat others as we would wish to be treated; to show compassion as He did and to follow closely in His footsteps as true disciples who believe in thought, word and deed.
Download your family Advent activity planner,
Countdown to Christmas
Download your copy of Advent Extra "A Journey to Christmas"
with 27 days of prayers and reflections
20th December - The fourth Sunday of Advent - Morning Prayer
Service of Morning Prayer, For The Third Sunday of Advent at St Mary's
Watch all of St Mary's filmed services here
CHILDREN IN DISTRESS 'LOVE IN A BOX'
Christmas Shoebox Appeal - update
The response to this years appeal has been truly overwhelming and I send my grateful thanks to you all for taking part. Organising the appeal this year has been very challenging on many levels with restrictions changing all the time affecting decisions as soon as they were made. We have all had to be very adaptable in so many ways and I fully appreciate the difficulties you will have experienced when filling a shoebox. This makes the response this year even more amazing.
Totals for both collections are as follows:
Shoeboxes - 1096
Cash Donations - £4031:13p
Boxes of Aid - 57
Thank you for your kindness and generosity in donating lovely shoeboxes, cash donations and beautiful knitted items, and in many cases all three. The shoeboxes are now safely stored in Preston's Warehouse in Potto, North Yorkshire before being transported by lorry leaving on Nov 30th.
I am hoping to receive further info and photos and will keep you updated. In the meantime please accept my sincere thanks and appreciation on behalf of all at Children in Distress and all the children who will benefit from your kindness this Christmas.
With love and thanks to you all
Trish Witcomb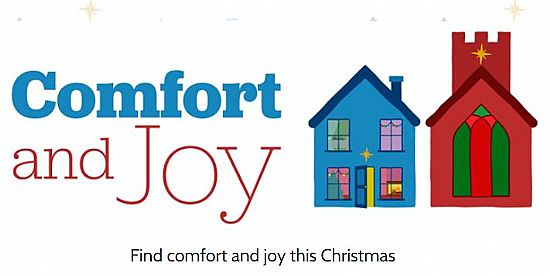 Christmas will be different this year, but we look forward to welcoming you to St Mary's either in person, or online.
Here's what's on ..
Wednesday, 23rd December
10.30 am
In Church - Service of Holy Communion
Thursday, 24th December - Christmas Eve
4.00 pm
Online - Family Service - www.plumtree.church
Friday, 25th December - Christmas Day
10.30 am
In Church - Eucharist Service For Christmas Day
(Booking for this service is essential. Please phone our Churchwarden, Tony Darby on 0115 937 5476 or drop him an email - tonydarby45@gmail.com. Sadly, due to social distancing measures and for the safety of all in this current situation, we will not be able to guarantee a place at this service without a prior booking. We thank you for your understanding).
Online - Eucharist Service For Christmas Day - www.plumtree.church
Sunday, 27th December
10.30 am
In Church - Eucharist Service
Wednesday, 30th December
10.30 am
In Church - Service of Holy Communion