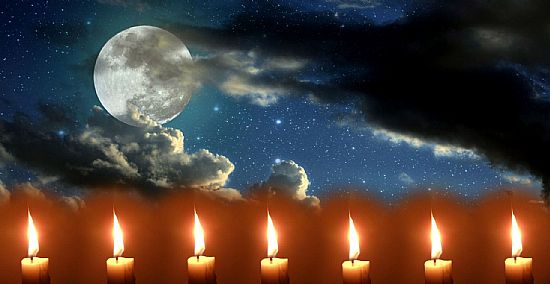 On Saturday February 11th, Paul held the first St Mary's Fellowship Event of 2017. This one had the theme of Candles (making them and eventually lighting them) and Moonlight (it was a full moon) and the plan was to end up exploring the churchyard by moonlight and candlelight.
We met at 6:30pm in the Burnside Hall and Paul led the group into the kitchen, where two cooking pans were simmering on the stove, gently
melting wax. One pan contained 'tallow' which smelled like pork dripping; the other pan contained 'beeswax' (which is obtained from beehives) and smelled of honey.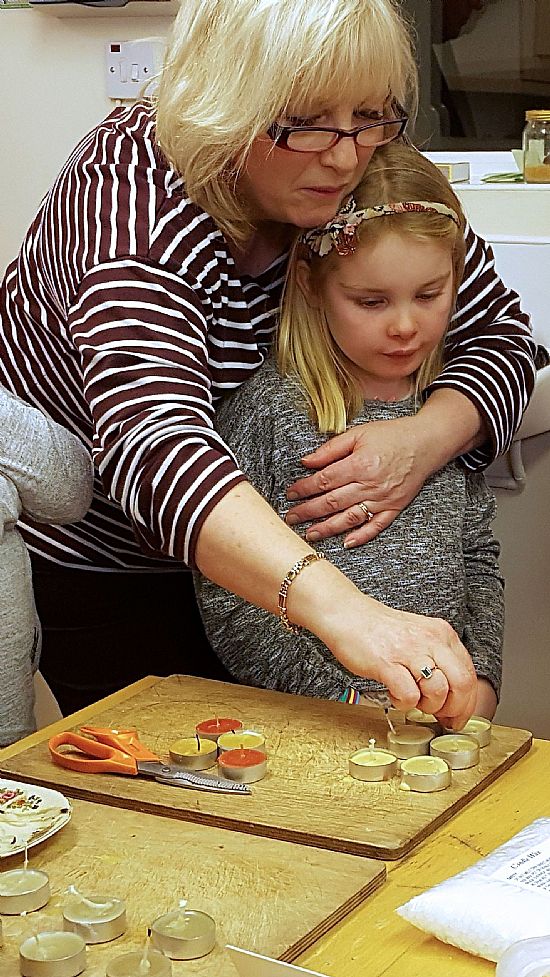 The group's first task was to make some small candles called tea lights. This operation was delegated to 'responsible adults' who carefully spooned the melted wax into moulds. That was the easy bit. Next it was the children's turn, to insert short wicks into the wax and then hold them steady until the wax solidified.
While Jackie and Walter were supervising the melting of the wax, Paul set us a little quiz all about the fascinating world of bees.
While the candles were cooling, we moved to the main part of the Hall where we all consumed hot chocolate, biscuits and cake. Paul then told us of a letter that Parson Burnside had written about there being hidden snowdrops and buried treasure in the churchyard, all guarded by angels.
Then came the time to put our newly-made candles to the test with makeshift lanterns. The candles were then lit and we ventured outside into the cold night air.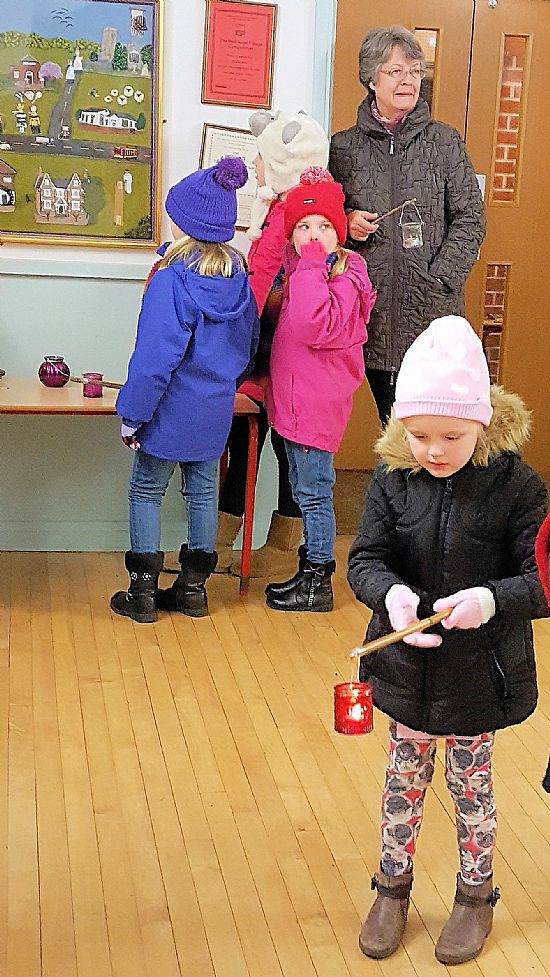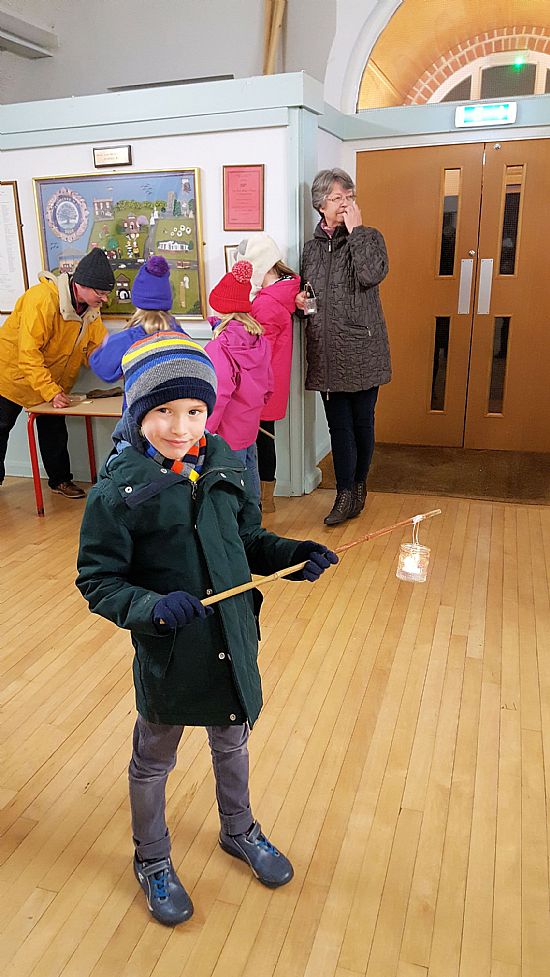 We made our way over to the churchyard where we searched for the items mentioned in Parson Burnside's letter, by the light of our home-made candles.
We discovered the drift of snowdrops over by the Garden of Rest. Then we hunted for the angels. These were special angels known as 'Belvoir Angels' carved into slate headstones. They're called this because such headstones are only found in and around the Vale of Belvoir; there are two of these headstones in Plumtree churchyard.
Near to the second Belvoir Angel - very exciting - we found a wooden box containing some bee-related goodies that Paul had hidden for us to find.
We returned to the Burnside Hall where the treasure was put on display. Everyone received a small gift of a professionally-made candle or a small jar of honey.
Many thanks to Paul for organising yet another educational, fun and entertaining evening. These fellowship events are designed to involve the Church and the community in shared activities. Paul plans them meticulously and long may they continue.
Here is a selection of photos taken at the event, click on a picture to see a larger version.