On Saturday 16th April 2016 we successfully made bread in a "clay" oven. We rediscovered a skill which is as old as humanity itself.
Matthew 13, verse 33 - He told them also this parable: ' The kingdom of heaven is like yeast, which a woman took and mixed with half a hundredweight of flour till it was all leavened'.
We started at St Mary Magdalene Parochial Hall in Keyworth where we created the dough for baking. Flour, eggs, olive oil, yeast, water, milk and honey were mixed (in varying proportions) and a very sticky dough expertly kneaded.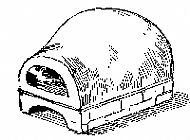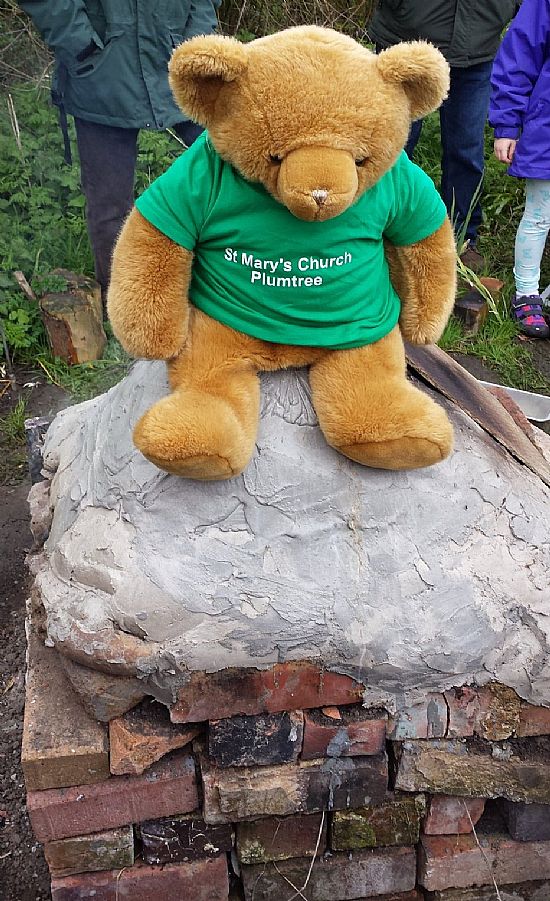 Then we walked up to Thurlby Lane in Stanton-on-the-Wolds to bake the dough in a primitive oven (constructed by Walter Deacon, aka Master Smelter of Bottesford). It was all a great success as the gallery below shows (and not a "soggy bottom" in sight - other than Big Ted's! - see photo, right). The bread was edible and we even had a campfire sing-song.
Click on the image (left) for more information about the history and operation of communal bread ovens.
Here is a selection of photos taken at the event, click on a picture to see a larger version.