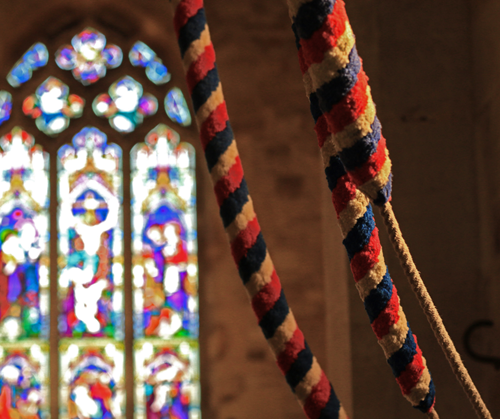 News from the Bell Tower
Added on 23 April 2022
News from the Bell Tower
During the afternoon of Saturday 30th April, members of The Ancient Society of College Youths will be at St Mary's to attempt a full peal on our lovely eight bells. The performance should take two to three hours.
The Ancient Society of College Youths is a change ringing society based in the City of London. The Society was founded in 1637 and at that time most of the members were noblemen and gentlemen from the City. Nowadays, the membership is wider spread and being a nobleman is no longer a requirement! The Society played a leading role in the early development of change ringing and today provides ringers for important events at St Paul's Cathedral and Westminster Abbey. You may remember the Queen's Diamond Jubilee Pageant in 2012. The procession down the Thames was led by a floating belfry containing eight bells and these were rung by members of the Ancient Society of College Youths.
Please listen out for the bells on the 30th; the ringers are hoping to start at approximately three o'clock.
Barbara Tuckwell
Tower Captain