Prayers of Hope for the World - Week 4 of the Lambeth Conference Prayer Journey
Added on 01 February 2021
Thanks to our Churchwarden Tony for sharing this with us all:
"I have forwarded you all the following from the preparations for the Lambeth Conference, postponed from 2020 to 2021 but which will now take place in 2022. There are prayers for each day and may help us to focus on the concerns of our day and realise we are part of a global tradition. We are now in Week 4."
Welcome to Week 4 of the Lambeth Conference Prayer Journey -
sharing prayers of Hope for the World.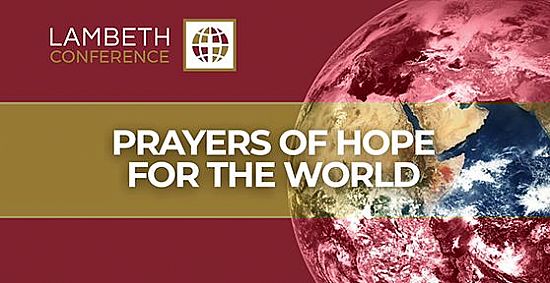 These prayers of hope invite churches and Christians to pray together about themes of peace, planet, poverty, pandemic response, politics, justice, poverty and people.

Follow the link below to read a prayer for each day of this week.
The bible reading for the week is 1 Peter 2: 9-10. 1 Peter is the biblical focus for the Lambeth Conference.

The Anglican Cycle of Prayer is also featured below.
We invite you to join with our global Anglican Community in prayer.