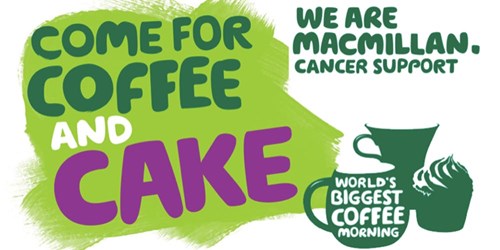 Thank you!
Added on 23 September 2022
A huge thank you to everyone who attended the fundraising coffee morning, for Macmillan Cancer Support, last Saturday, 17th September. Ann Tyler and several others worked hard to make the morning success and the church looked really great with bunting, balloons and beautiful bakes. We really are blessed with so many talented and generous cake makers in this parish.
We are delighted to let you know that the event raised £320 for Macmillan's. A very big thank you to everyone who attended the coffee morning and donated so generously. Everyone enjoyed the morning so much that Ann has promised to hold it again next year.