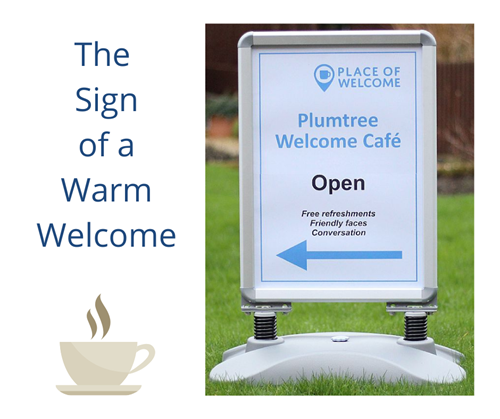 The long-awaited reopening of Plumtree's Welcome Café
Added on 21 May 2022
We are delighted to tell you that the Plumtree Welcome Café - closed for over two years, due to the pandemic - is now officially OPEN once again!! Held every Thursday at St Mary's Church, on Church Hill, between 2 and 4 pm, with Ann Tyler at the helm, the Plumtree Welcome Cafe is part of the national Places of Welcome network.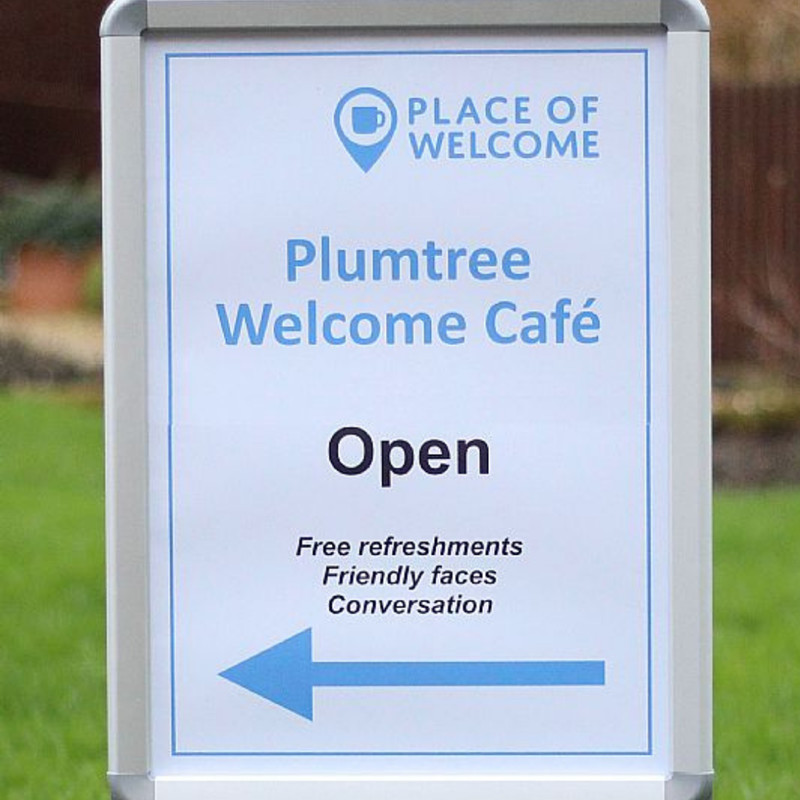 The sign of a warm welcome in Plumtree
Places of Welcome are run by local community groups who want everyone in their neighbourhood to have a place to go for a friendly face, a cup of tea and a conversation if and when they need it.
With over 450 across the UK, each Place of Welcome is unique but all provide a place for people to connect with one another, find belonging and offer gifts and skills that interest them.
Places of Welcome take place in a variety of different venues including churches, community centres, libraries, mosques, temples and other community group buildings across the UK.