A thanksgiving for the life of Sidney Jordan
Added at 18:54 on 02 November 2022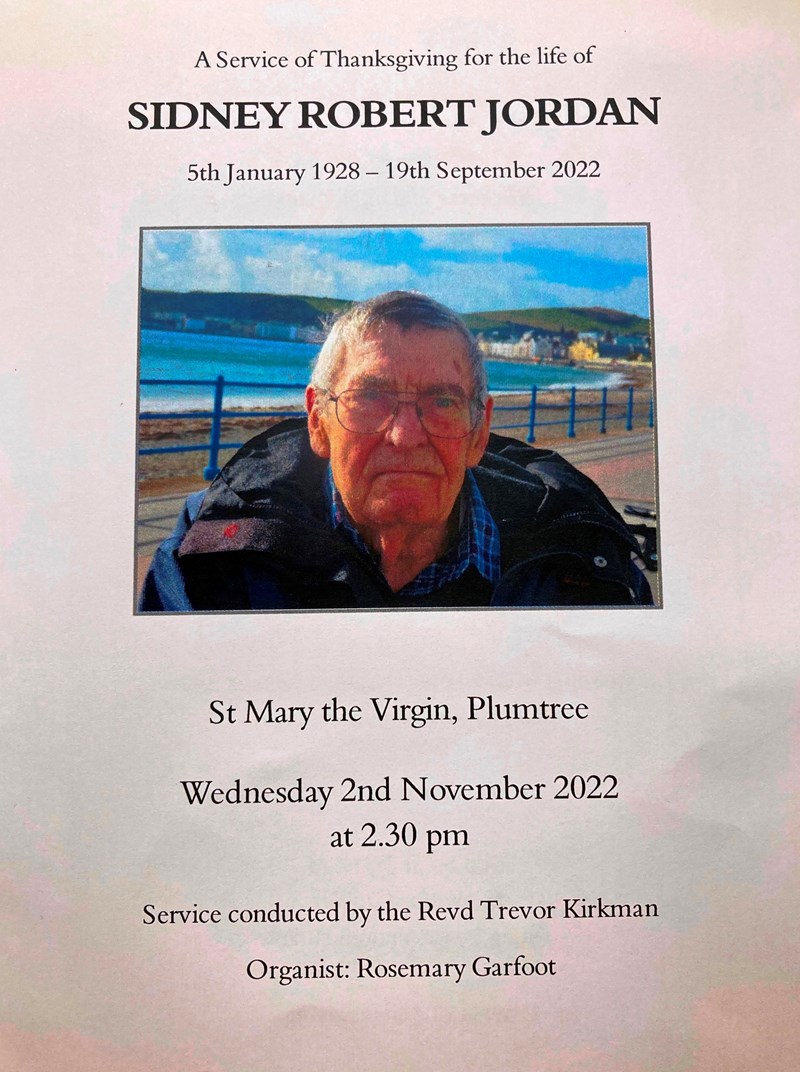 In a moving service at St Mary's this afternoon, we gave thanks for the life of our dear friend Sidney Jordan.
Sid and his wife Rosemary moved from London to Nottingham in 1982 with Rosemary's job. Sid had the opportunity of redundancy and early retirement following 37 and a half years of employment with Shell - first in the labs and latterly supervising the oil storage facility - he was quite happy to go. The house bought in Normanton on the Wolds needed a fair amount of sprucing up, which occupied Sid for a while but then, aged only 57, he was far from ready to put his feet up.
He worked for Roy Egglestone at Keyworth Post Office as a relief postman, always on a bike, until he ran over a Perrier bottle top in the car park, fell and broke his collarbone shortly before going on holiday to the Shetland Islands! He also did a stint as a post boy for the Royal Society of Chemistry on the University campus.
Regular attendance at Plumtree Church gave several opportunities; climbing a huge ladder to change the light bulbs when Philip Johnson stepped down; involvement in bell installation and maintenance; returning to bell-ringing after a gap of over 30 years; becoming Steeplekeeper and winding up the weights on the church clock when Jack Glover retired. He also joined the church choir when encouraged by Janet Spinak. Whenever there was a heavy or dirty job to be done in church or churchyard, Sid was there.
He had always been a keen walker, and in 1986 he joined a group to walk the Pennine way. Other long-distance footpaths followed, including the 630 miles of the South West Coast Path, which he and Rosemary completed in 2004.
Sid also got involved in village matters, helping Reg Jefferies and Nigel Cutts in the various repairs needed at the Burnside Hall. He joined the Keyworth branch of the Adelphic Club, a men's Christian organisation, and became its secretary. He also had a spell as secretary of the Keyworth Footpaths Association and served on Normanton on the Wolds Parish Council, being particularly active in tree planting.
When Rosemary also became redundant in 1989, a new holiday interest took hold – cruising, preferably on small ships. Itineraries included the Scottish islands (including St Kilda), the coast of Norway to the Arctic Circle and Belarus, Iceland, the Baltic, the Mediterranean, the Suez and Panama canals, India, Sri Lanka, South America, the Caribbean and Antarctica; even the Falkland Islands. Sid's family has spread itself quite widely and has required visiting in France, Canada, USA, Australia and New Zealand.
Sid's interests included natural history, bird-watching and geology. He decided to study at the People's College and Bilborough College and acquired an 'O' level in Geography and an 'A' level in Geology.
Osteoarthritis limited Sid's activities in his later years, and in 2019 he showed signs of dementia. He spent the last three months of his life in Belvoir Vale Care Home, and on 14th September he was transferred to the Queen's Medical Centre with pneumonia. He died there on 19th September aged 94, having outlived his three sisters and three brothers.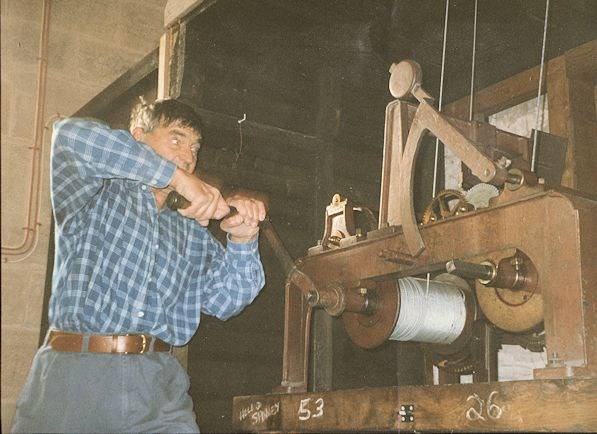 Sid winding the church clock for the last time; about 25 years ago.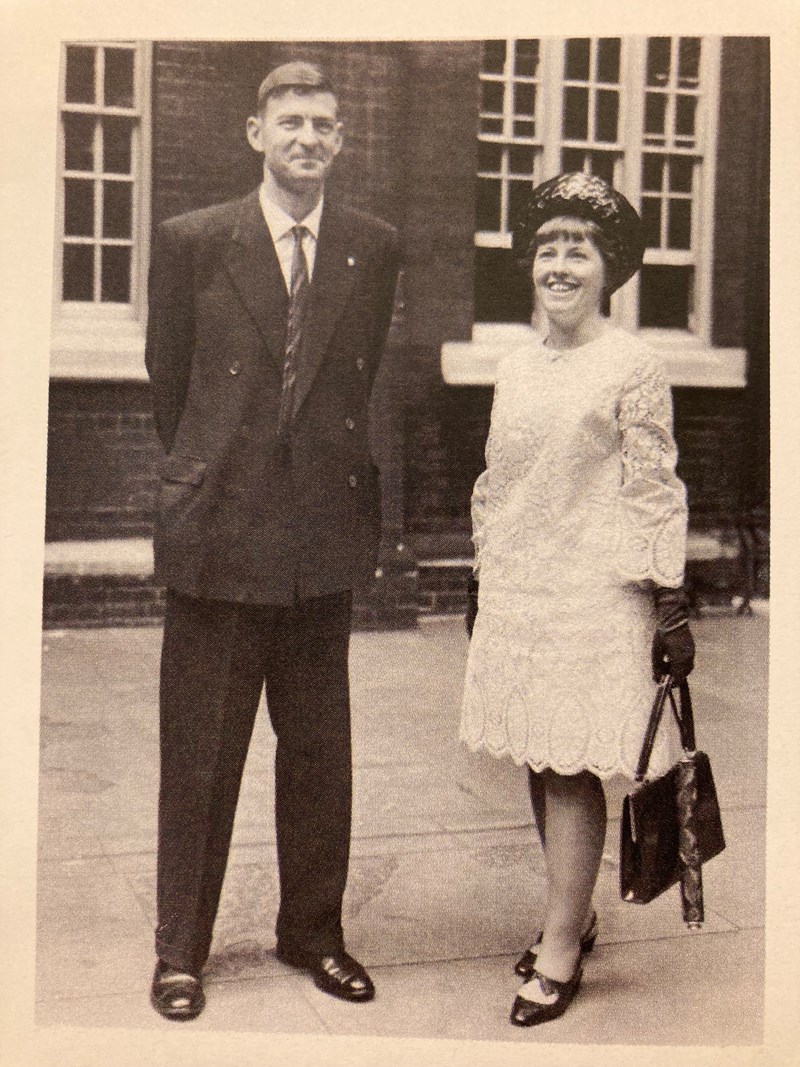 Sid and Rosemary in the early 1960s.